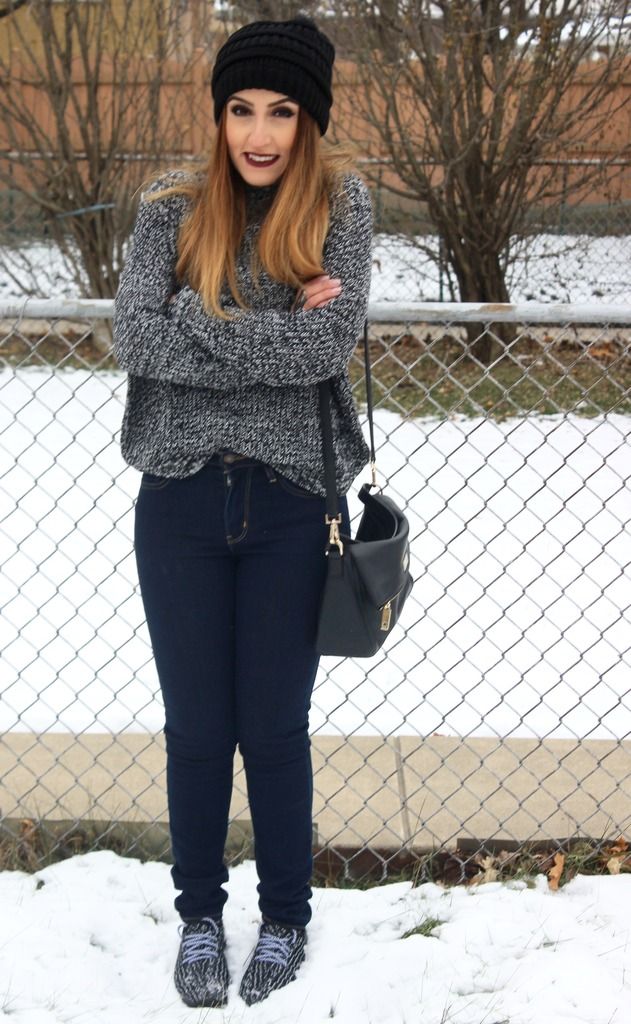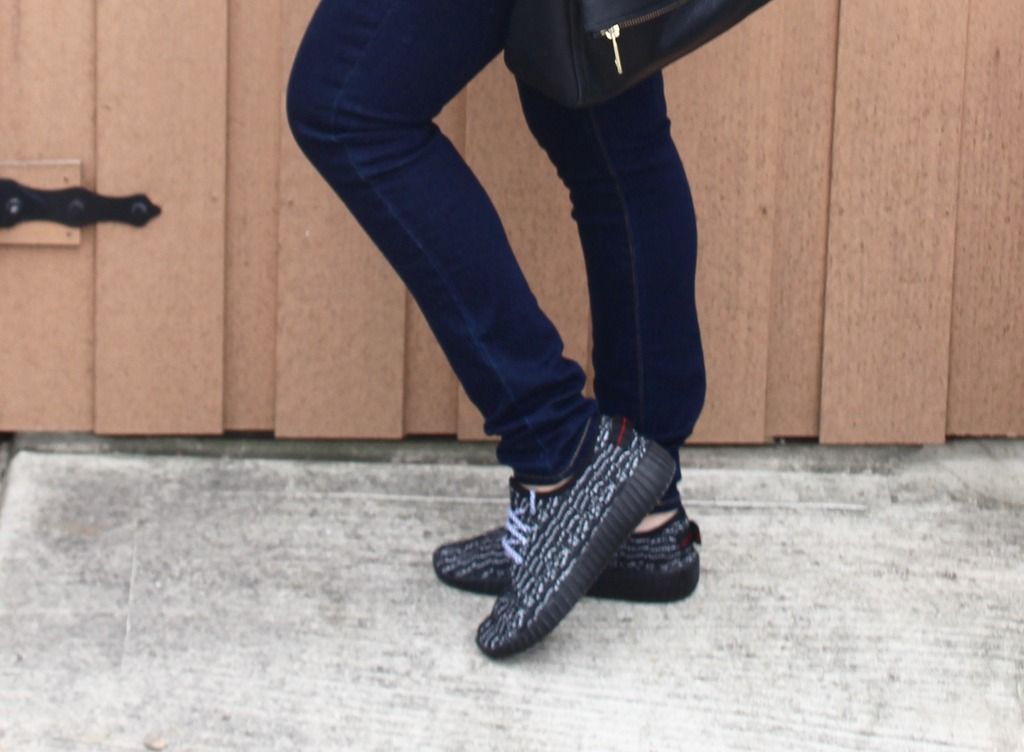 Hey lovelies, I'm such a huge fan of comfort, so of course when I put on something I try to make sure it's something I'm comfortable in. Who's with me? I haven't worn heels in a while and after shooting these pictures I realized how much I miss them. So, I'll definitely have a few holiday looks up soon hopefully if Ellie cooperates and let's me have a little down time. I recently went to a blogger event for the company Discovery Clothing which I'm a huge fan of for their on trend pieces at affordable prices. I got to choose a few items to style and above are some of the things I chose.
I picked up this pompom beanie because if you haven't noticed they are literally everywhere and super in right now. I chose black because I like neutral colors that'll go with a lot of things. Plus black!!! I then chose this Grey sweater which I'm seriously obsessed with, the quality is pretty great for a sweater under $20 #score. I kid you guys not you need it. Last, but not least I also chose the shoes I'm wearing and when I look back at them they were my least favorite pick, I don't hate them I just wish I got something else preferably booties. I'm still on the hunt for actual yeezy's, but not for the $$$$ price tag people are reselling them at, yikes. I tried to link most items or what's similar to them down below as not everything available in store is on their online site yet. On a side note I bought a few Levi's and I'll share my favorite styles soon. Plus, this bag is seriously my favorite thing ever it was one of the gifts my husband gave me on our Anniversary. I''m a tad Kate Spade obsessed.
Going back to Discovery Clothing I highly recommend checking their newly launched
site
and shopping here are some things I'm currently eyeing. This
dress
for the Holidays and or parties. This
bomber jacket
...OLIVE it. Really digging this
denim jacket
super nice for on the go with leggings and a pair of kicks. I have this
skirt
and I originally bought it from Windsor for $40 then returned it when I saw it here for only $16!! Also, this
cardigan
looks super cozy. These are the
shoes
I bought above just different color. These
OTK boots
are Stuart Weitzman dupes...hey!! I like these
peep toe booties
as well preferably in black, go figure.
Baby girl is waking up so I have to sign off right now. I hope you liked this post.
Much love, have a blessed day y'all.
XOX, Rue